Recent Posts
Upcoming Summer Events Here in Cambridge
June 2nd, 2023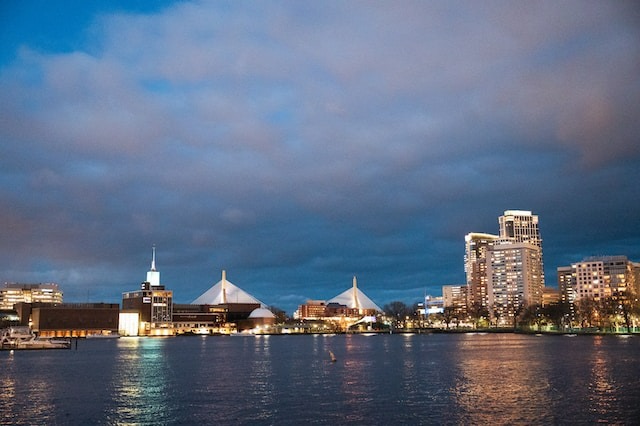 With summer finally here and warmer weather a mainstay for the next few months, we at Twenty 20 couldn't be more excited about all of the upcoming events in store! There's plenty going on in Cambridge this time of year, so get ready to mark your calendars. 
Now that June is here, there are several outdoor activities available in the area, including biking along the Charles River Bike Path. This beautiful and scenic route is a perfect way to exercise and enjoy the gorgeous scenery in Cambridge. If you're seeking a more constructed outdoor exercise class, head to the ICW Urban Park Roof Garden Outdoor Workout, a class specializing in full-body circuit-style workouts. Get a bird's eye view of Cambridge while getting a good sweat in, rooftop-style. 
There are plenty of holiday festivities happening this June, including the annual Cambridge Juneteenth Parade. This year's parade will commemorate the first African American Fire Chief, Patrick H. Raymond, who was appointed as the chief of the Cambridge Fire Department in 1871.  Celebrate an incredibly important milestone in U.S. history, ending with music, arts and crafts, and a few speakers at Riverside Press Park. 
Local brewery Lamplighter Brewing CX is hosting several different events this June, including the Happy Hour Market: Summer Edition, a market held in the CX taproom featuring art and other original goods from local vendors. Shop clothing, jewelry, ceramics, prints, plants, and more, all while sipping a delicious craft beer. Lamplighter Brewing is also hosting their monthly Beer and Cheese tasting, a class in which you can learn how to perfectly match different beers and cheeses. There's no better way to spend a date night or outing with friends in Cambridge. 
We hope you have an amazing start to your summer, and enjoy all the different things Cambridge has to offer!